I was always impressed by great design and look of certain apps and websites. It started back in the day when derbauer was the best Flash website on the market. Lately I've got very impressed by Airbnb's design as well as Pinterest's content, which is just outstanding.
On my cell I've really recently discovered  apps, which gives me great ideas about pimping out my house and garden. Here are my top 5:
1. Houzz.com – A collaborative platform for home remodeling and design, bringing homeowners and home professionals together. Very visual….very interesting…so many cool ideas.

Design ideas for all parts of your house. You can select different rooms and then filter from there. Also includes some Jacuzzi design options (for the rich of us :))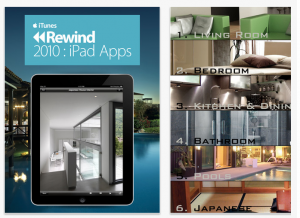 3. iHome HD
Quite a bunch of pics about  your home with intuitive UI. You can zoom in, fade away the tiles, so pretty seamless and fast scrolling through tons of pics. Also a free version with a few pics exist.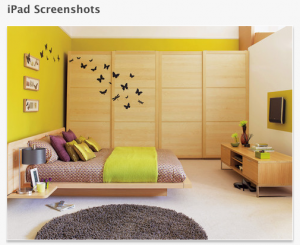 4. MyGarden App
Social networking about gardening. Ask questions about your garden shed, plants, watering…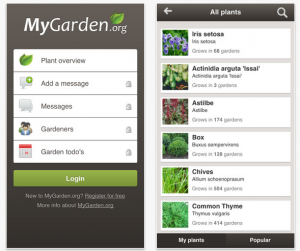 5. GardenSheds
All about garden sheds, garden design with youtube videos and instructions. Great resource!