If you ever thought about getting a few surveillance cameras up, but never installed it, b/c it's a huge pain, maybe the following is the solution for you.  Now you've got a solution with WIspi EX 30. WiSpi is a security camera that transmit pics to a handheld screen or has a built-in DVR and night vision.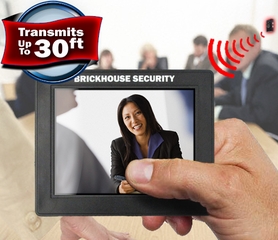 Check the video to see how it could work:

Certainly an interesting idea. I always wondered why the old-school baby monitors are just not transmitting to a cell or the Inet. Especially since everybody has wireless in their house nowadays.