Mobile printing apps are becoming popular for mobile device users worldwide. There are now printing apps for Windows Mobile, Android, iPhone, iPad and Blackberry devices. The mobile printing apps are designed for printing photos, documents, address labels and many other digital formats.
Most mobile printing apps are available for download from the digital marketplaces and online app stores such as the iTunes store. There are versions available for your specific mobile device, but the majority are useable by multiple platforms without much hassle. With these mobile printing solutions are offered wireless printing options. This means that you can print online from anywhere to any printing device that is part of your network. This makes for easy printing of documents worldwide with only the mobile printing app and the device it has been downloaded into. This maybe one of the best innovations that has happened in the history of digital technology, but definitely the most user friendly advancement of the information age.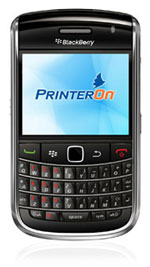 There are several apps for mobile printing available today. Some popular apps include PrinterOn, HP iPrint Photo, PrinterShare Mobile Print and PrintJinni. Nearly every major manufacturer has developed a mobile printer app and the numbers are growing daily. It is almost a fashionable trend to design your own app for mobile printing, but the best apps are currently coming from companies that have their hands in both modern printing and mobile app development. All mobile apps for printing are also dependent greatly on having a printer that is higher quality, so there is still need of a good printer as an end device. Apps are only apps, but quality equipment is still king.
As the wireless technologies advance, so will the apps designed to keep up the pace with these advancements. Innovative apps and higher upgrades in printing devices will continue for sometime by current trends. Soon there will be inevitable changes that come from the testing of current technologies, but the future is sure to see more mobile printing apps being developed. For the market of mobile device users are demanding the ability to print wirelessly and the marketplace is responding accordingly. When you look at your mobile device and the apps available for download think about mobile printing apps, but remember that there are many choices for your needs. Choose the mobile printing apps best suited to your needs and your online devices before downloading anything. Your choices shape the online marketplace.